Young Professionals
Welcome Fellow Young Professionals!
The IAEE DFW Chapter Young Professionals group was created to fill an important niche in the exhibitions and events community. If you are 35 or under and are looking for a network with core life objectives including career advancement, becoming financially secure and being involved in a special interest group while maintaining a social life, then IAEE DFW Chapter Young Professionals is right for you.
IAEE DFW Chapter supports the young professional's community by offering tailored programs, education, and events designed to give future leaders in the exhibitions and events industry with social and professional networking support.
If you have any questions or want to become more involved, please send an email to IAEEDFW@gmail.com.
Get connected now! Log in to MemberLink and join the YP Community. YPs are sharing their advice and experiences in the industry. Join the conversations now with your fellow YP peers.
---
Hear from the 2020 IAEE DFW YP Scholarship Winner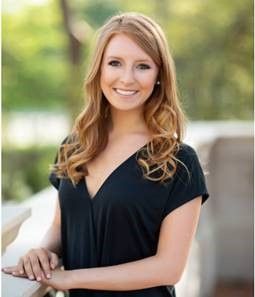 Recently, I was provided with the unique opportunity to virtually attend Expo! Expo! 2020. This allowed me to further immerse myself into the world of event and exhibition planning and management by attending numerous educational sessions and networking events over the course of three days, all from the comfort of my home!
Overall, this experience was extremely impactful on my development, involvement, and career within the event and exhibition industry. Since joining the events and exhibition industry, I have quickly witnessed how critical it is to build relationships with other industry professionals and Expo! Expo! afforded me with wonderful opportunities to be able to build these connections. Interacting with experienced industry professionals and other young professionals at Expo! Expo! will be extremely beneficial for my long-term career.
Expo! Expo! 2020 encompassed a vast and diverse amount of information that I was excited to gain more knowledge about. While I was able to take away something from every session I attended, I specifically enjoyed and appreciated the sessions aimed towards young professionals within the event and exhibition industry. It was extremely useful to gain insights into how to create a successful career within the industry and hear lessons learned from seasoned professionals. I also greatly appreciated how the young professional's sessions aimed to share new information that was relevant to the current experience level and knowledge of our age group. These sessions covered a range of topics such as Expo financials 101, pitching a new idea, and guidance on taking your job to the next level. In addition, I found the wellness and professional development sessions at Expo! Expo! to be extremely practical and greatly beneficial, especially this year. I specifically appreciated learning more about achieving a work-life balance. Another area I found to be useful in gaining a better understanding of how COVID-19 has impacted and changed the event and exhibition industry as a whole. While there were specific sessions that covered this topic at Expo! Expo!, it also was discussed at networking events. Hearing various event and exhibition professional's opinions about when live events could potentially return and what the new protocols could be enacted was remarkably interesting. It was enlightening to hear stories of similar challenges that companies within our industry faced as a result of COVID-19 but what was more valuable, was hearing how they found creative solutions to overcome their issues.
From my perspective, as a young professional who is new to the event and exhibition industry, Expo! Expo! 2020 showcased that our industry is not only willing to adapt and create innovative solutions, but we are also built up of tenacious and reliant individuals that make us strong as a whole. I am grateful to IAEE DFW Chapter for providing me with the ability to attend and participate at Expo! Expo! 2020. This experience equipped me with the opportunity to develop industry relationships, build on my professional skills, and gain more perspective and knowledge on executing events which will aid me in achieving my career goals and enhance my involvement within the events & exhibition industry.
Delaney Duclow
Event Coordinator
MCI USA Strategic Events
2020 DFW Chapter YP Scholarship Winner
Contact the IAEE DFW Chapter YP Group